So I wanted to draw this little reference to show the difference between different members of the corvidae family. It sort of got out of hand… And now I think wings are a huge pain in the ass to draw and I never want to see a bird again.

Crow: It has black feathers and a black beak and it's kind of a good size

Raven: THAT'S NOT A CROW THAT BIRD IS FREAKING HUGE WTF IS IT, WTF IS THAT, IT COULD EAT A FREAKING DOG 

protip- Ravens are The Dude of the bird world. They don't even care. They're just like 'Hey man, s'up?' They get bullied by sparrows out my way. XD

It's true!  Whereas crows are vicious little shits and if you piss one off you piss off the whole flock, because they communicate with each other, and you will have crows that you have never even seen making your life a living hell.

In Australia the common Australian crow is in fact a raven. It has the size and looks of a raven, acts like a crow. Those birds are going places….

Well, everything in your country is a poisonous jerk, so why should the birds be any different?
The main difference between Aussie ravens is that they have white eyes, not black ones.
They also mate for life, from what I understand, and are super territorial. On the Sydney Harbour Bridge there's a pair of ravens who've been nesting there for years. It's the only freaking nest on the entire structure!! Even when they're not making babies, they come around every now and then to make sure no-one else is nesting on their bridge, and actively chase away any competition.
They are also, in no way, afraid of anyone climbing the Bridge.
I am saying that if this post gets 500,000+ notes, then I will walk across the Sydney Harbour Bridge in a goddamn penis suit.

And we've plateaued at about 300 notes. This is good news.

Not if I can help it.

Lawl remember this guys?

Bringing this back because it needs to happen.

Reblogging again because this still needs to happen.

Am I the only one confused about why there appears to be what looks like a Canadian flag on the Sydney Harbour Bridge? Also, as awesome as this would be I don't think they would let you do that. :x
There is a town in Canada called Sydney.
They have a harbour next to it called Sydney Harbour.
They have a Sydney Harbour Bridge.
Methinks this dude is fooling us.
BridgeClimb, Sydney
This is where I work. This is who I work with. You'd think the people in the vid are just playing it up for the camera, but it's absolutely the truth. It is beyond awesome.
Okay, 2011 … what have you done to me? 
Well … moved to Sydney, got a nice place in Waverly - took me almost 6 months to really appreciate it.

 

Worked as a cleaner, model, extra, one time pub trivia boss-lady and finally hit the jackpot with BridgeClimb. 

Said one line of dialog on Packed to the Rafters which never made it to air.

Won a short story comp, got an article published in the SMH and was in a play.

Discovered the joys of giving plasma and working with SPARK.

Didn't read one book cover to cover - started to read about 7.

Registered for NaNoWriMo - didn't write a word.

Spent a week in the middle living off nothing but pizza flavoured Shapes.

Discovered and subsiquently fangirled over X-Files, Primeval, GoT and Community.
End of Harry Potter, end of Spicks and Specks.

Went from red to brunette, ending up blonde.

Got some pole dancing lessons, continued my tea addiction and last night actually won something for the first time in my life.
Angie, our dog for 15 years, passed away.
Completed the year in point form for my blog, with additional obligatory gif. (not mine - still can't make one)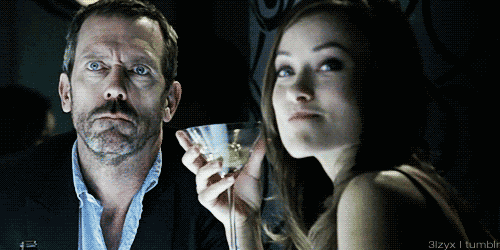 Bring on 2012 and the inevitable zombie apocalypse.