Wednesday, June 18, 2014
There's a long running thing here in Sydney that when NSW looses the SoO, we must fly a giant maroon flag on the top of the Sydney Harbour Bridge, in place of our usual State Flag - and in spite of our pain, we kept up the bargain for 8 years. QLD has said that if they loose, they'll fly a blue flag on the Story Bridge in Brisbane. I work on the SHB and after years of smug bloody Queenslanders I am thirsting for some payback. I will be furious if there isn't a blue flag on the Story Bridge tomorrow.
Friday, April 19, 2013
Monday, April 8, 2013
Saturday, January 5, 2013
Saturday, December 31, 2011
2011 in review …
Okay, 2011 … what have you done to me? 
Well … moved to Sydney, got a nice place in Waverly - took me almost 6 months to really appreciate it.

 

Worked as a cleaner, model, extra, one time pub trivia boss-lady and finally hit the jackpot with BridgeClimb. 

Said one line of dialog on Packed to the Rafters which never made it to air.

Won a short story comp, got an article published in the SMH and was in a play.

Discovered the joys of giving plasma and working with SPARK.

Didn't read one book cover to cover - started to read about 7.

Registered for NaNoWriMo - didn't write a word.

Spent a week in the middle living off nothing but pizza flavoured Shapes.

Discovered and subsiquently fangirled over X-Files, Primeval, GoT and Community.
End of Harry Potter, end of Spicks and Specks.

Went from red to brunette, ending up blonde.

Got some pole dancing lessons, continued my tea addiction and last night actually won something for the first time in my life.
Angie, our dog for 15 years, passed away.
Completed the year in point form for my blog, with additional obligatory gif. (not mine - still can't make one)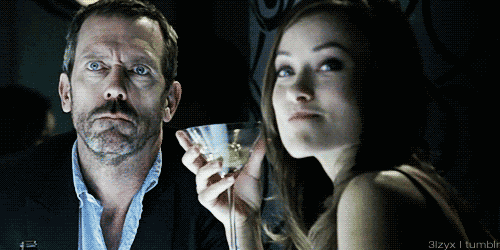 Bring on 2012 and the inevitable zombie apocalypse.