Wednesday, May 30, 2012
Thursday, May 17, 2012
Who wants to receive an actual hand written letter from overseas?
I know this is going to sound strange and a little bit dodgy, but hear me out.
I love writing letters to my family and friends who are all over the country. It's just something I enjoy. But I've had a lot of people comment about how they never get a letter from overseas - and if they do, it's usually a postcard.
So here's my deal, Tumblr. Go to my Ask, send me a couple of questions along with an address a letter can get to you, and I will mail you a letter from a far away land.
Heck, it doesn't even have to be overseas, even if you're in another city in Australia.
I'm in Sydney, Australia, ask me something about that!
And don't even feel like you need to write back, just be on the lookout for a letter.
Yeah, and I've put a lot of fandom tags on this, but it's stuff I'm into. Sue me.
No sure if anyone will even answer this - it is a bit weird. But if I can give someone's day a bit of a kick, that'd be awesome!!
So hit up my Ask! Say 'Hi'!
Saturday, April 7, 2012
Birthday cake, birthday cake, unicorn, woman, shoe.
Saturday, March 31, 2012
The difference between us ...
American TV shows:

6 seasons and a movie!

British/Australian TV shows:

2 series and an American remake!
Friday, March 30, 2012
Fuck 'all the feels' of Castiel's return.
And the horror of the Hunger Games.
Arthur banishing Gwen.
Mr Bates going to gaol.
The death of Ned Stark.
Ron leaving Hermione.
The 'Lonely Angel'.
And The Reichenbach Fall.
I have never felt such cold, hollowing sadness as I did as I watched Troy and Abed fall apart and go to war.
Please … make it right …
Saturday, March 17, 2012
Community is back!!!
It gives me hope that the Gods Of Television will now spare Primeval.
Saturday, December 31, 2011
2011 in review …
Okay, 2011 … what have you done to me? 
Well … moved to Sydney, got a nice place in Waverly - took me almost 6 months to really appreciate it.

 

Worked as a cleaner, model, extra, one time pub trivia boss-lady and finally hit the jackpot with BridgeClimb. 

Said one line of dialog on Packed to the Rafters which never made it to air.

Won a short story comp, got an article published in the SMH and was in a play.

Discovered the joys of giving plasma and working with SPARK.

Didn't read one book cover to cover - started to read about 7.

Registered for NaNoWriMo - didn't write a word.

Spent a week in the middle living off nothing but pizza flavoured Shapes.

Discovered and subsiquently fangirled over X-Files, Primeval, GoT and Community.
End of Harry Potter, end of Spicks and Specks.

Went from red to brunette, ending up blonde.

Got some pole dancing lessons, continued my tea addiction and last night actually won something for the first time in my life.
Angie, our dog for 15 years, passed away.
Completed the year in point form for my blog, with additional obligatory gif. (not mine - still can't make one)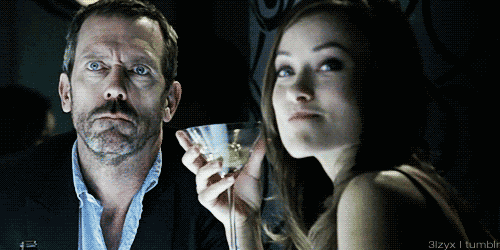 Bring on 2012 and the inevitable zombie apocalypse.
Wednesday, December 21, 2011