In celebration of a long wait almost over, check out Manta doing an amazing cover of the Doctor Who theme.
Spicks and Specks Tribute … because it's gone, but never forgotten …
After 7 years, 1 Logie, and 276 episodes, it's time to face the final curtain.
This is a newer, re-vamped version of my original tribute to the wonder and glory that was 7 years of Spicks and Specks.
Okay, 2011 … what have you done to me? 
Well … moved to Sydney, got a nice place in Waverly - took me almost 6 months to really appreciate it.

 

Worked as a cleaner, model, extra, one time pub trivia boss-lady and finally hit the jackpot with BridgeClimb. 

Said one line of dialog on Packed to the Rafters which never made it to air.

Won a short story comp, got an article published in the SMH and was in a play.

Discovered the joys of giving plasma and working with SPARK.

Didn't read one book cover to cover - started to read about 7.

Registered for NaNoWriMo - didn't write a word.

Spent a week in the middle living off nothing but pizza flavoured Shapes.

Discovered and subsiquently fangirled over X-Files, Primeval, GoT and Community.
End of Harry Potter, end of Spicks and Specks.

Went from red to brunette, ending up blonde.

Got some pole dancing lessons, continued my tea addiction and last night actually won something for the first time in my life.
Angie, our dog for 15 years, passed away.
Completed the year in point form for my blog, with additional obligatory gif. (not mine - still can't make one)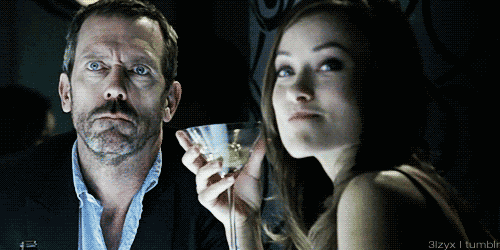 Bring on 2012 and the inevitable zombie apocalypse.
You hear 'Spicks and Specks' by the BeeGees and when people ask you why you're tearing up, all you can say is …..
"Myf didn't want to answer the last question!!!!"